Dovetale Sign Up Instructions
1. Click the "Apply Now" button.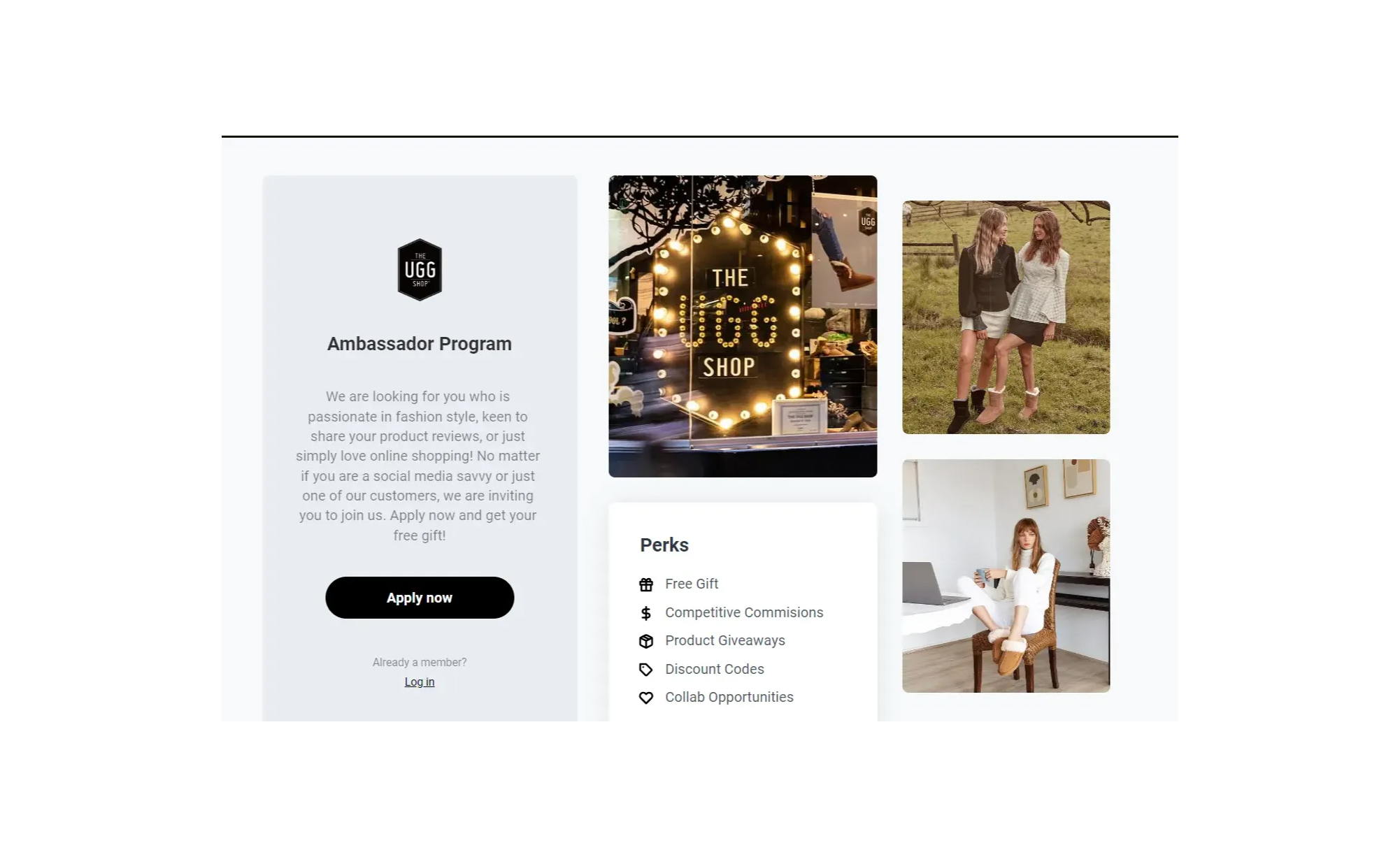 2. Apply with your Instagram account (the most straightforward way). If you have a Facebook Page (not a personal profile ) or YouTube account, you can also register with either of them.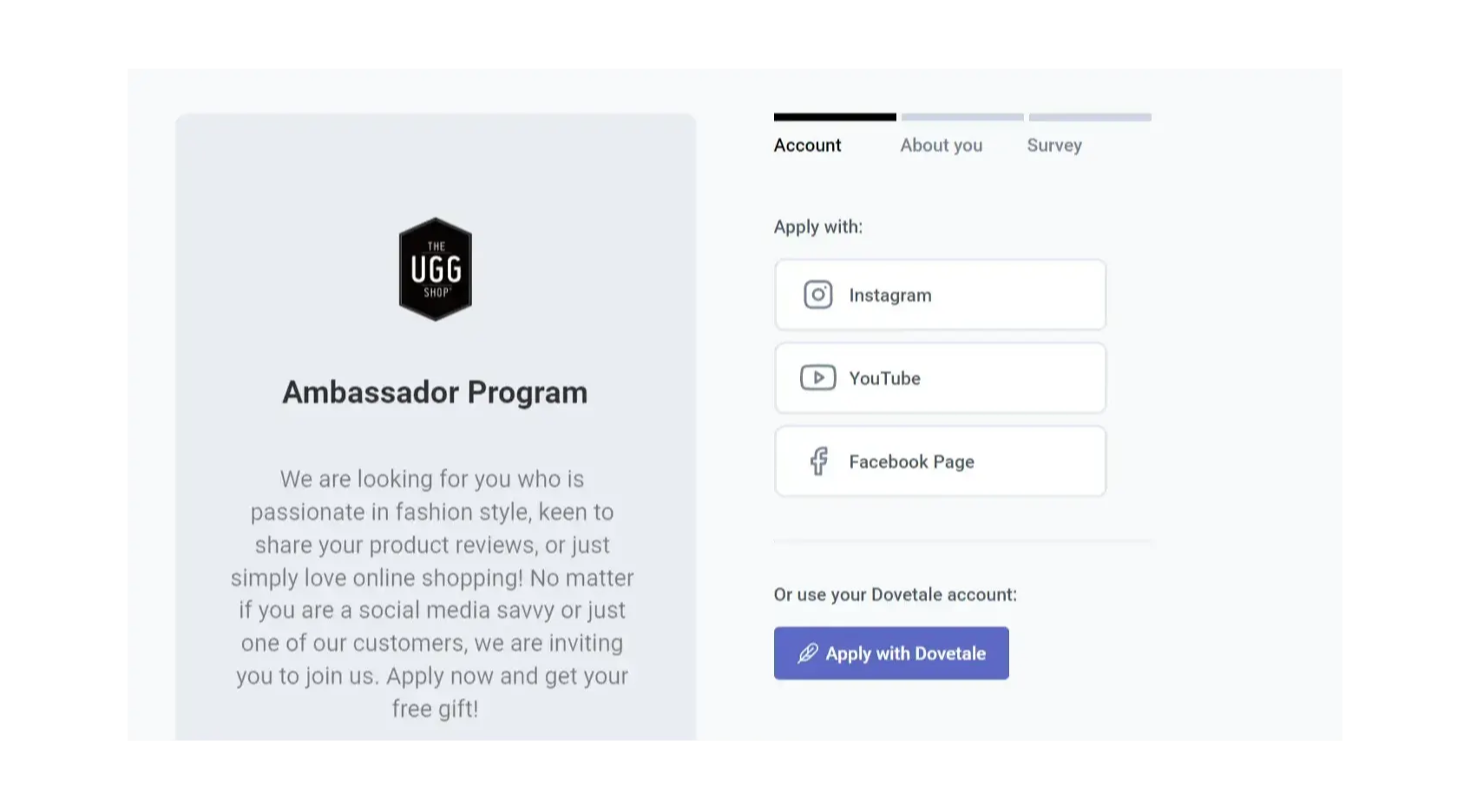 3. Fill in your Instagram user name.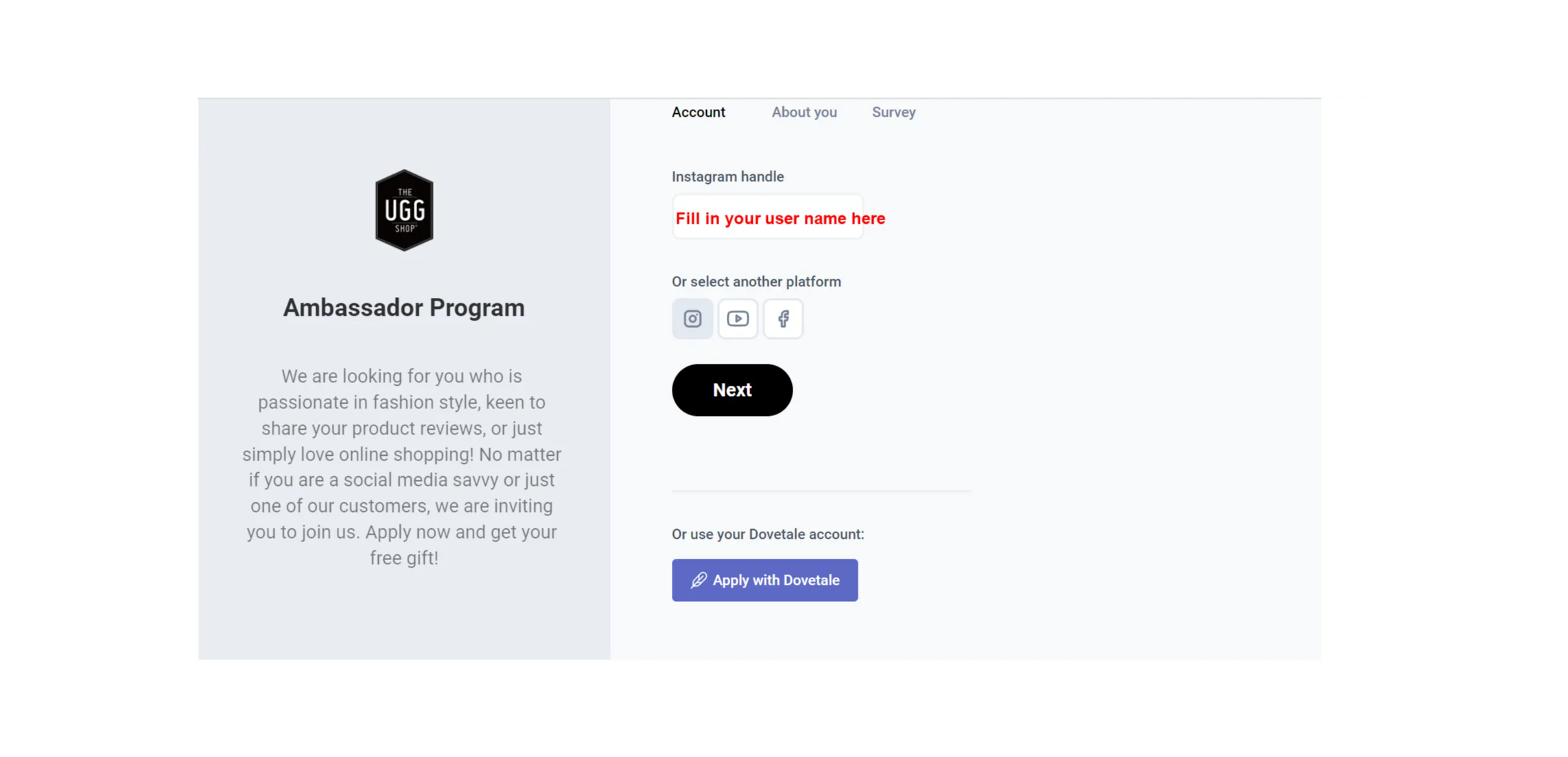 4. Fill in your name and email address.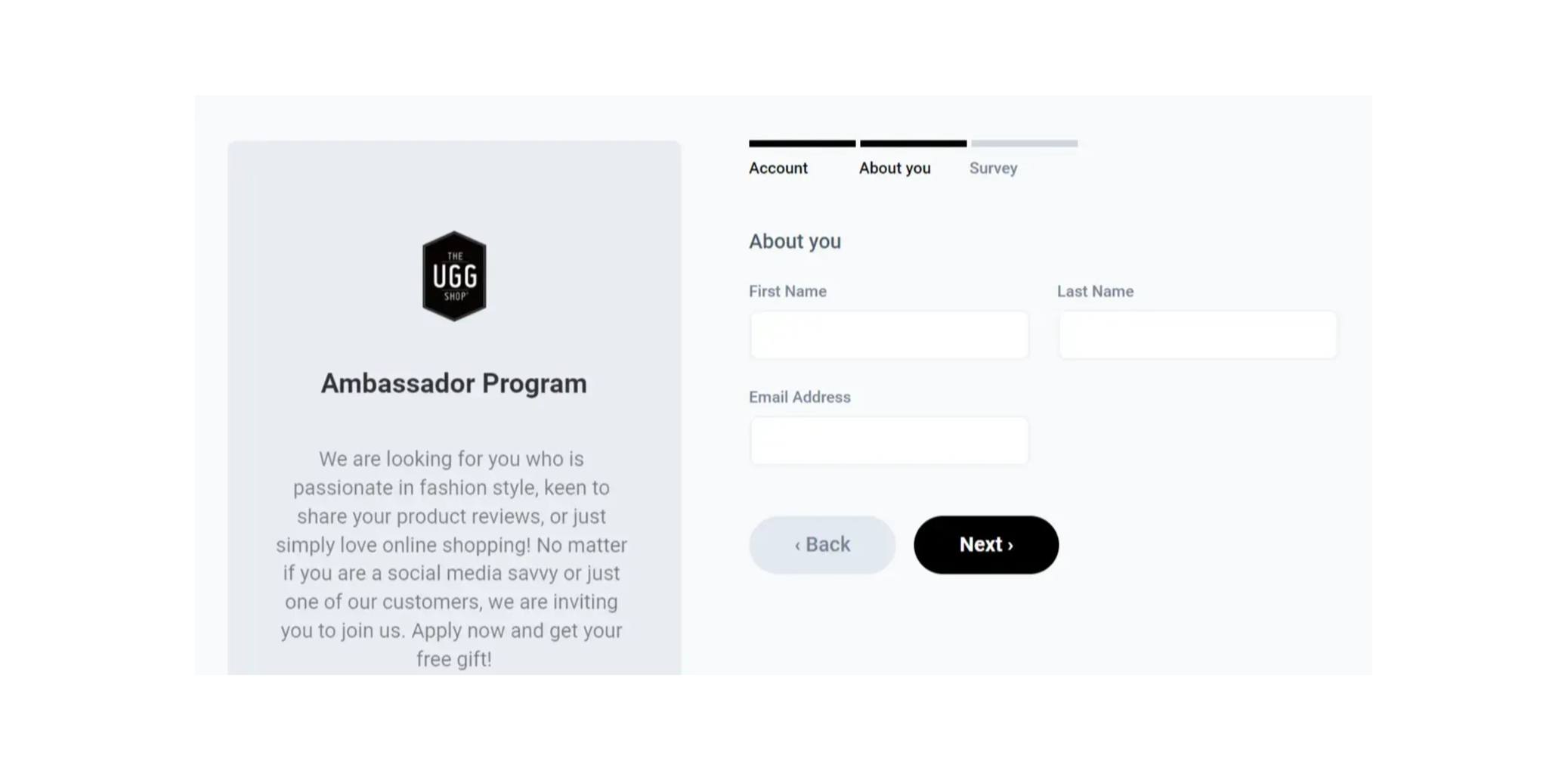 5. Answer a short survey and hit the submission button. You will receive an Email for verification at your registered email address. Once the email is verified, your application is completed! Please note it's optional to connect your Instagram account.