How to Clean UGG Boots
Posted by UGG SHOP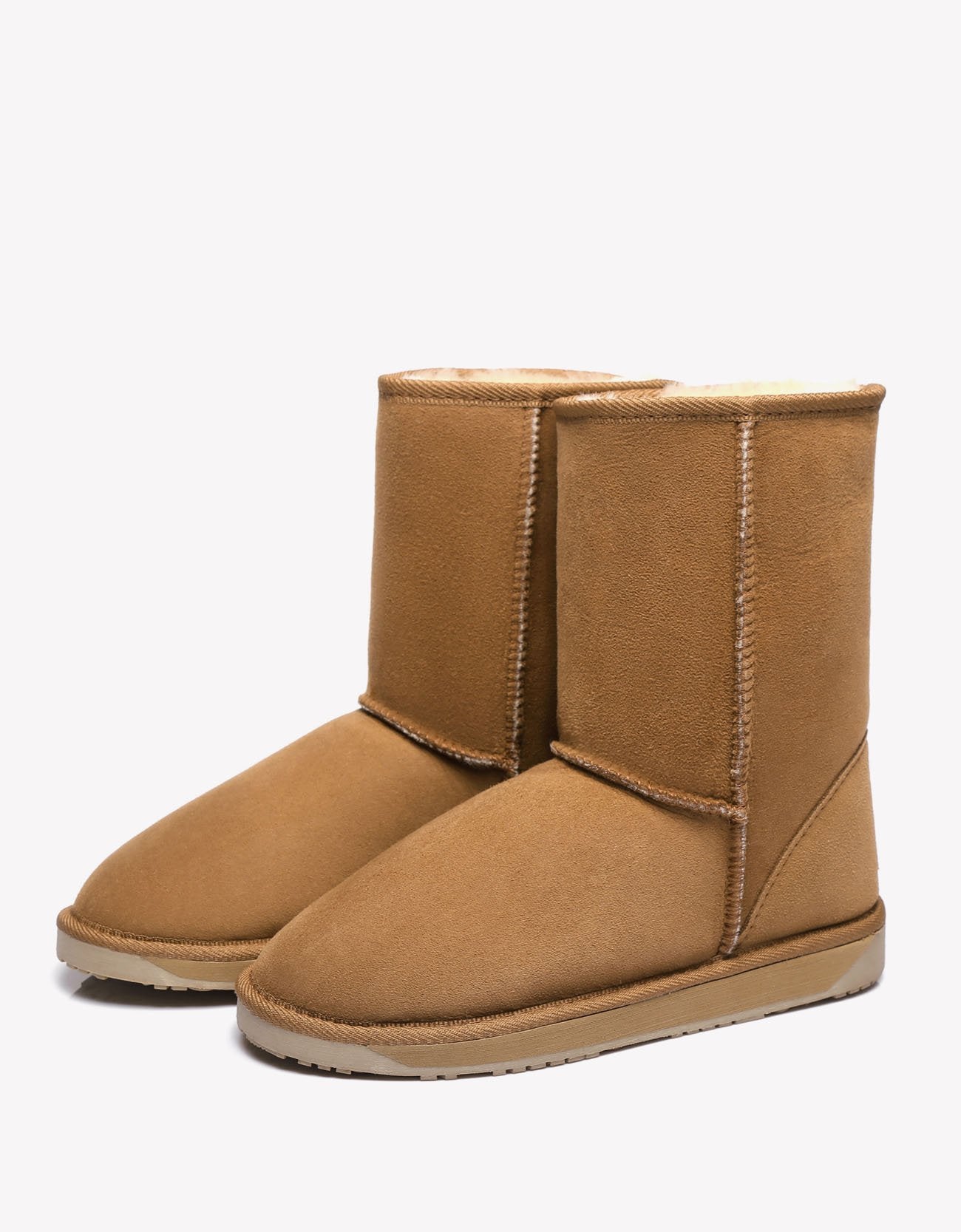 Have your favourite pair of UGG boots seen better days? With the ever-changing climate of Australia offering plenty of challenges to those looking to keep their boots in the best possible condition, many people turn to the internet to learn how to clean their UGG boots.
How to clean your UGG boots
For any pair of fashionable UGG boots, the most common area that requires cleaning is the external sheepskin suede. Often covered in stains or general grime from being worn, learning how to clean UGG boots is an essential skill for all UGG-aficionados.
To clean the outside of the UGG boot, we first recommend that you gently brush your boots with a suede brush. While it may be tempting to soak your boots in soapy water to remove any dirt, this may actually do more harm than good. If the brush is unable to handle any deep stains, spot treatment to the areas in need can be done with a damp cloth and some cleaner. Once done, your UGG boots should be left to dry overnight before they are worn again.
For those looking to learn how to clean smelly UGG boots (which is a normal part of owning this style of boot), we are here to help. Starting with water or a light soap, scrubbing the inside of the boot with a cloth is often enough to remove any dirt or light odours. The UGGs should be left to dry for 24-48 hours after an internal clean before your next use to prevent any damage.
Other speciality UGG cleaning advice:
How to clean wool UGG boots — A similar process of brushing and spot treatment can be used to clean wool-based UGG boots. Please be advised that wool UGG boots may take longer to dry before they are ready to be worn again.
How to clean black UGG boots — As the darkest colour of UGG boots available, this popular colour actually shows dirt quite easily. More regular cleaning may be required to keep these UGGs looking their best.
How to clean mould off of UGG boots — If your UGG boots are left in a damp place, it is possible for mould to grow. If this is the case, we recommend replacing the inner lining (or the entire boot) for health and safety purposes.
About The UGG Shop
As a leading provider of high-quality UGG products in Australia, The UGG Shop is proud to be a member of the local community. With a diverse selection of
men's
,
women's
, and
kid's
UGG boots available, we are confident that you will be able to find a pair (or two) of boots that you will absolutely love.
Collection 2019
Sale 70% Off
Title for image