How to Wear UGG Boots in Winter | The UGG Shop
Posted by THE UGG SHOP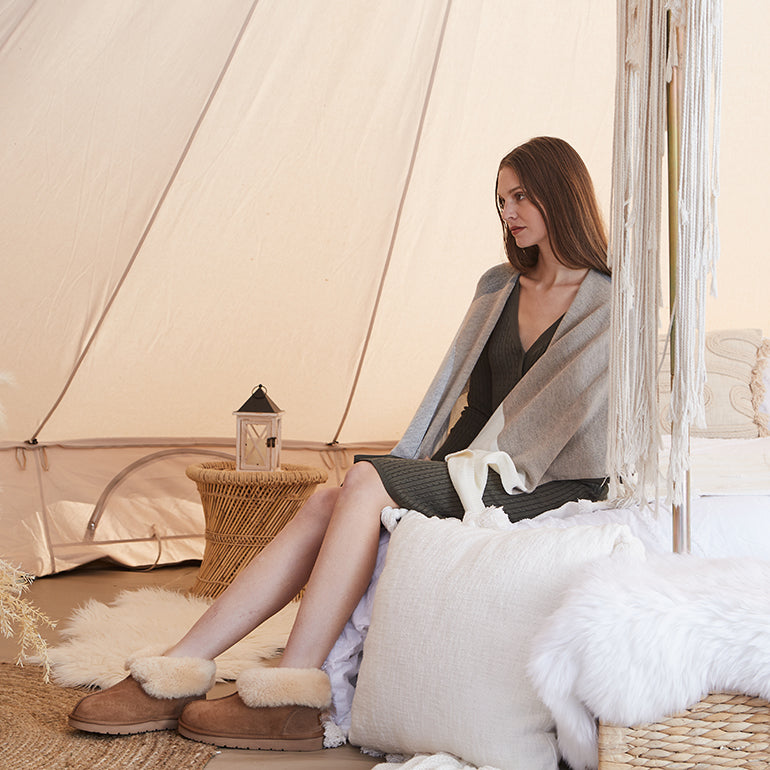 How to Wear UGG Boots in Winter: Stay Cozy and Stylish
Ugg boots in winter are a delight. Toasty warm feet wrapped in woolly sheep skin, there is not much better in the cold months. They're so comfortable and warm, people are often wearing Ugg boots out into the weather.
Is this a good idea? Can you wear Ugg boots in Winter, outside?
We say- of course you can! Ugg boots are fashionable, can be matched to your winter outfit, and can be made waterproof, in case you're caught in a downpour.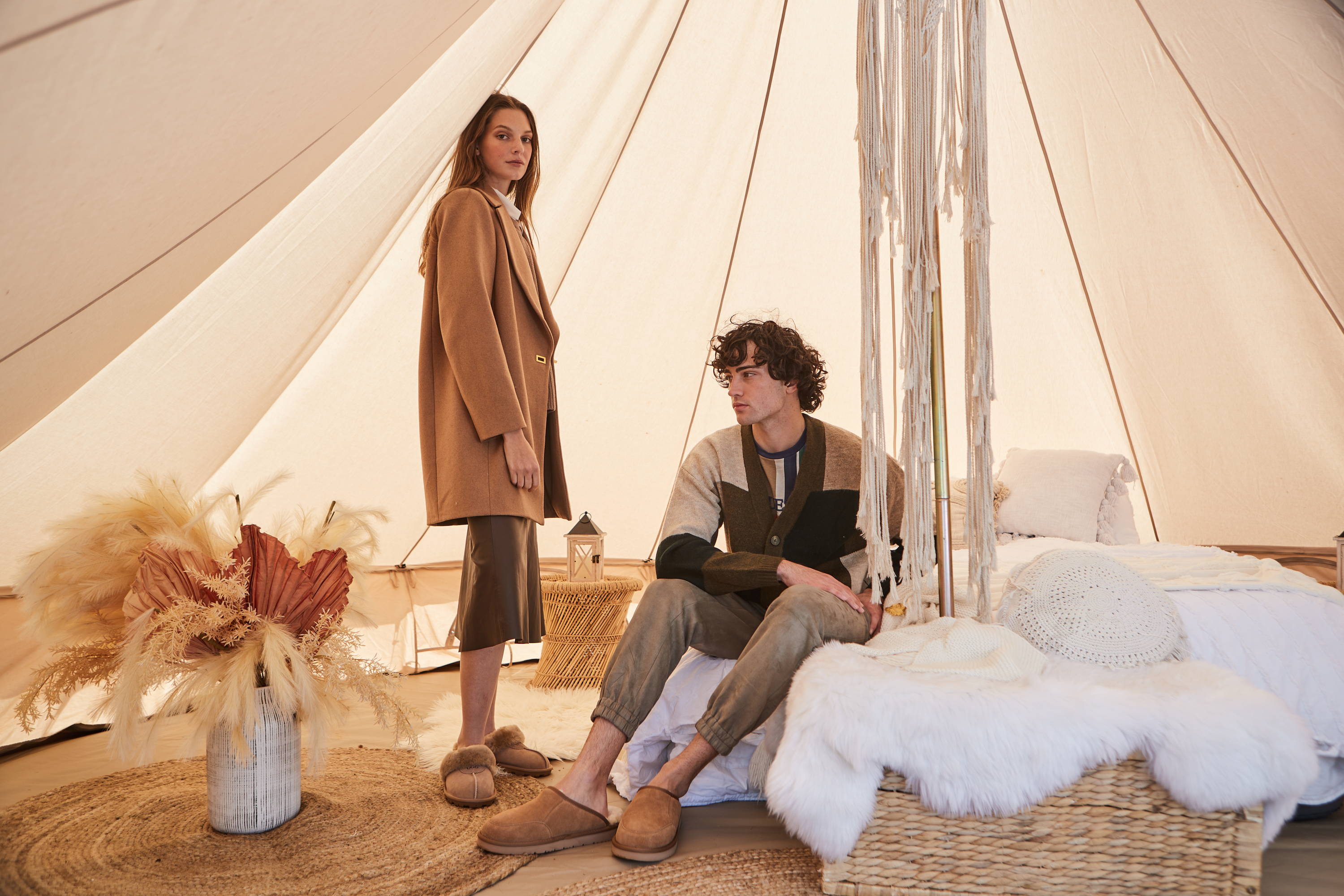 Ugg boots are well known for their warmth and comfort, keeping your feet toasty in the cold months of the year. The sheepskin lining hugs your feet, keeping them from slipping and sliding.
Ugg boots have a timeless fashion appeal as well. You can combine them with a classic denim look, or dress up in a winter wonderland style with your skirts.
They are equally fashionable for women and men, and children.
Choosing the Right UGG Boots for Winter
The range of Ugg boots we have in store goes way beyond the traditional Urban Classic Short.  
Where would you like to wear your Ugg boots? Shopping with your friends? A Saturday morning watching your kids play football or netball? How about walking the pooch through the park?
We have Ugg boots that fit your fashion sense no matter where it takes you.
🌨 Snow
The first thing you need to realise if you want to wear your comfy Ugg boots in the snow is- they're not waterproof. You will need to apply waterproofing spray on your boots, and even then, your boots may not be completely waterproof.

Snow can seep into the suede or get in through the joint of the sole and the shoe. This can quickly ruin your Ugg boots.

Secondly, the soles are not designed for the slippery conditions of a snow drift. You run the risk of losing traction and hurting yourself.

By all means, bring your Ugg boots to the snow with you, and wear them for comfort and warmth inside your lodge. And if you do go outside, remember to dry them off next to the open fire.
🎨 Colour
When shopping for your Ugg boots from our store, you may find a few different colours to choose from. Think of your wardrobe, and see if you can find the perfect Ugg to match your outfit.
Also, consider the conditions you may be wearing your Ugg boots in. While the beige Ugg is a classic, water stains can make them appear darker, and no longer their original colour.
Neutral colours, such as black or grey, could be worn with anything.
💧 Waterproof
We recommend waterproofing your Ugg boots, especially in climates where it is cold and wet.
Waterproofing your Uggs is great if you're walking around and getting rained on, but it isn't 100% reliable if you're splashing in puddles, or wearing your Ugg boots in the snow.
Be aware of how you wear your Ugg boots and where you're going in them. As everyday shoes, they're actually pretty good- comfortable, stylish and durable.
Just remember to warm them in front of the fire when you get home. And warm yourself while you're at it.
💡 Styling Tips for Women: Fashionable Outfits with UGG Boots
Wearing Ugg boots, and being fashionable is a piece of cake. Pair your Ugg boots with some sleek, skinny jeans for a casual winter look, Throw on a chunky knit sweater or an oversized cardigan for a cozy winter ensemble.
For something more feminine, why not pair a flowy dress and tights with your Uggs? Complete the look with a cool, leather jacket or a sophisticated tailored coat.
Experiment with colours and textures. Mix it up, and feel fabulous and comfortable with your own unique winter wardrobe built from the Ugg up.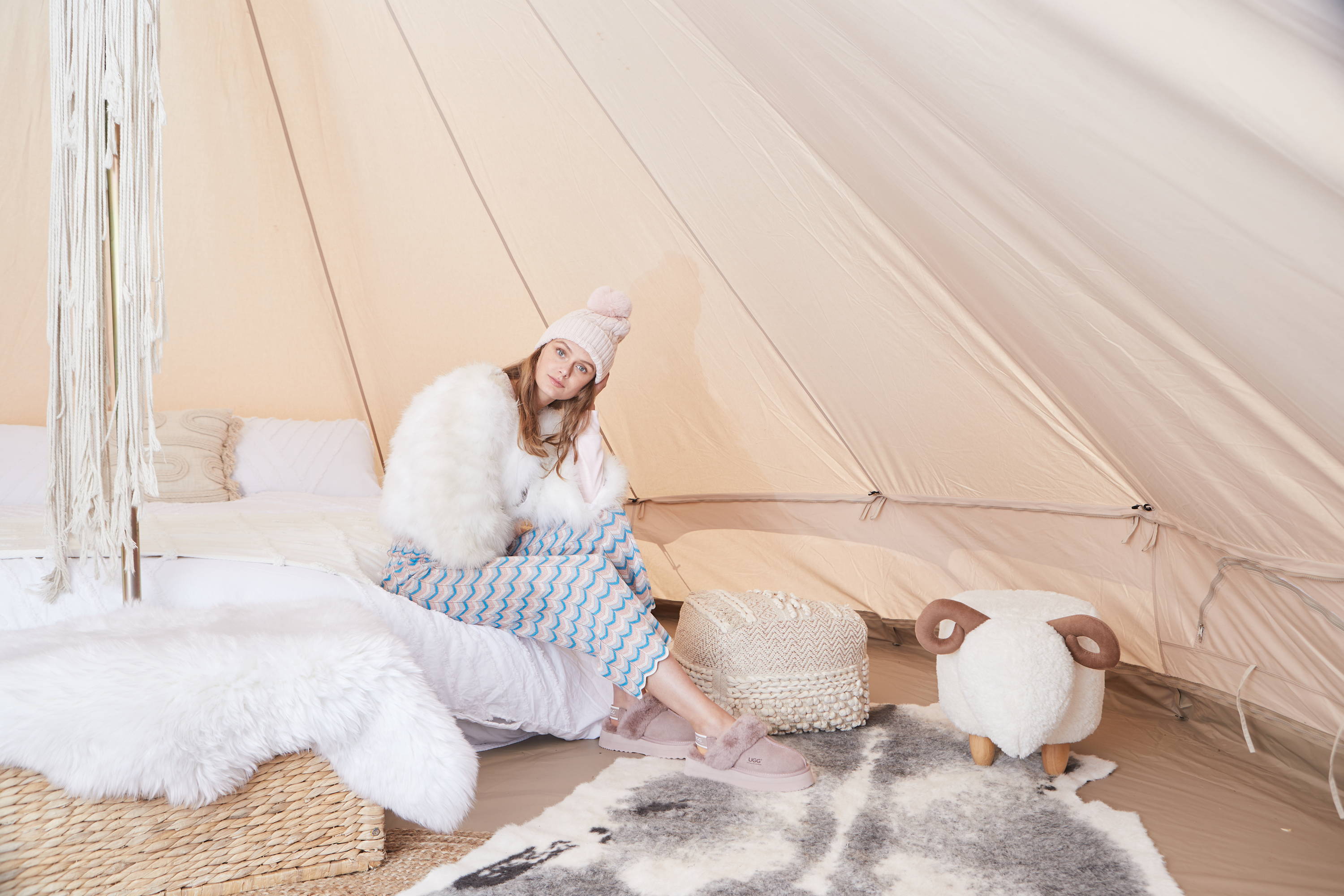 💡 Styling Tips for Men: Combining UGG Boots with Winter Attire
Men can rock the Ugg boot in style this winter too. Slip your legs into some boot-cut jeans and your feet into some Ugg boots, and top the ensemble off with a warm jacket or a flannel shirt.
Or try a leather jacket with jeans and Uggs.
Mix up the colour of your Uggs, with dark brown or black, for a classic, masculine look.
A good Ugg boot, matched with your winter essentials, adds warmth, comfort and style, and will have you looking and feeling cool.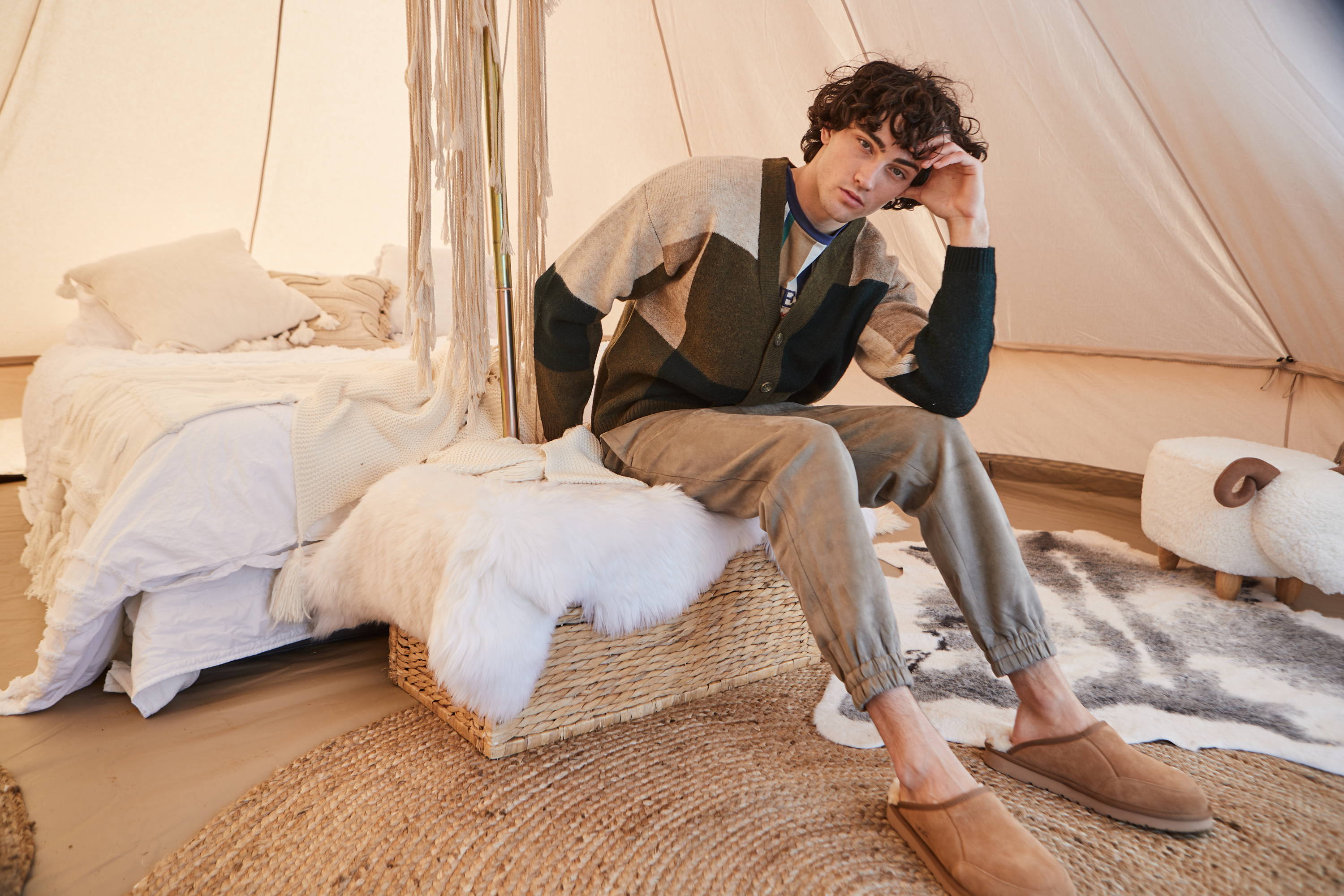 Keeping UGG Boots Clean and Protected in Winter
Here are some techniques to help you keep your UGG boots clean and protected during the winter season.
First, it's essential to apply a water and stain-repellent spray specifically designed for suede or sheepskin. This will help create a protective barrier against moisture and dirt.

Brush your boots regularly with a soft-bristle brush to remove any surface dirt or snow.

In case of stains, use a suede eraser or a mixture of water and mild detergent to gently clean the affected area.

Avoid wearing UGG boots in heavy snow or slushy conditions to prevent excessive moisture exposure.

Finally, store your boots in a cool, dry place when not in use, preferably in a breathable bag or box to maintain their shape.
Explore our Collection of UGG Boots and Discover Endless Winter Fashion Possibilities!
Uggs, as winter boots, are a perfect idea. The best time of year to keep your feet warm is winter. You need your feet wrapped in sheepskin. Remember to waterproof them with a waterproof spray, but still try and keep them dry. Keep out of too much snow and mud.
Experiment with your fashion choices. Find something stylish and cozy, or out there and experimental. Start with the right shoe for her, the best shoe for him, or find something on sale  right now.
If you have any queries, contact us today,  and we'll help you quick smart.
Collection 2019
Sale 70% Off
Title for image