UGGs Are the Perfect Mother's Day Gift Idea!
Posted by THE UGG SHOP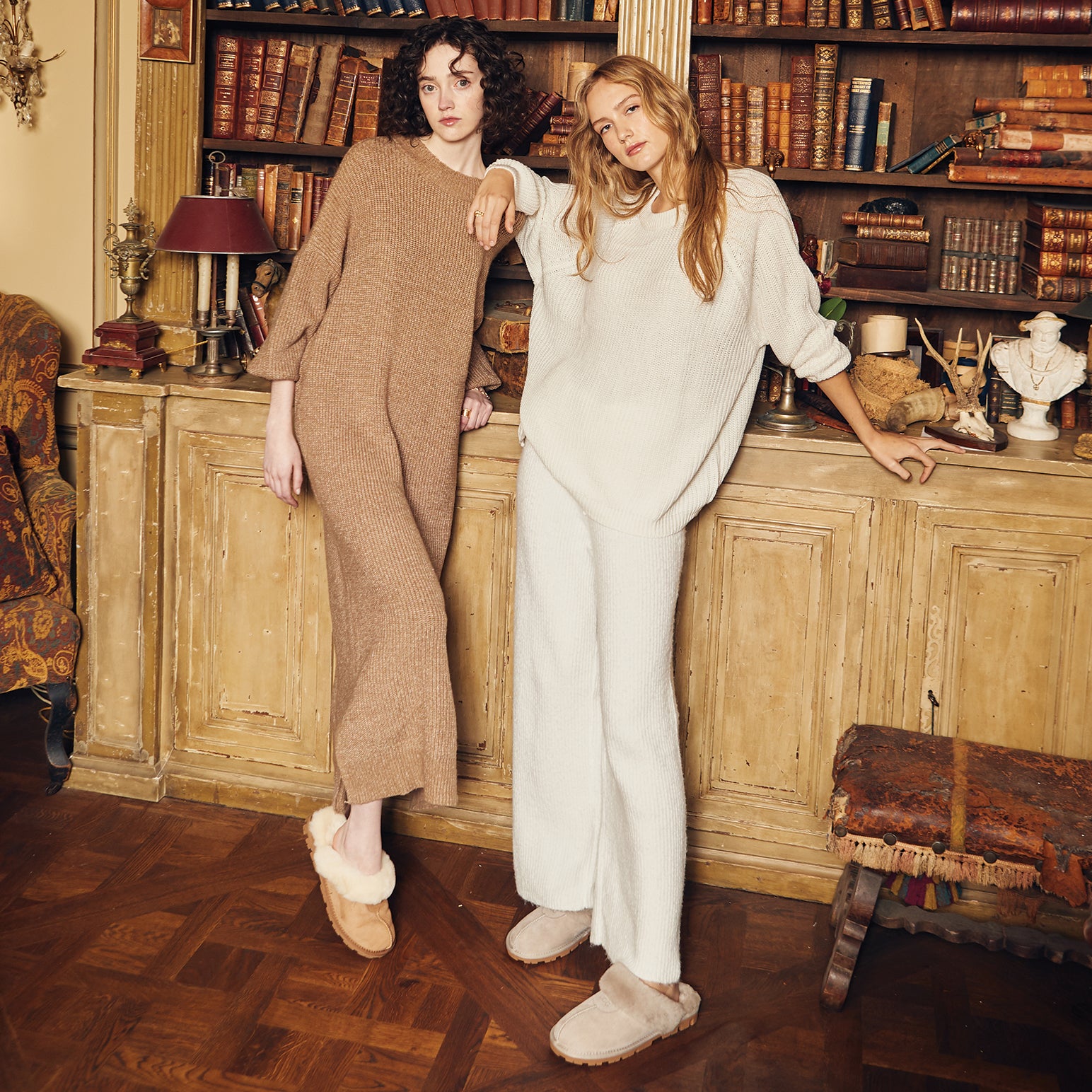 UGGs Are the Perfect Mother's Day Gift Idea! 
Mother's Day is a special occasion that allows us to show our gratitude to the most important women in our lives. However,  finding the perfect gift can be easier said than done. After all, what do you get someone that has given you everything?
Many of us struggle to find gifts that truly capture the essence of our love and appreciation for our mums. The UGG Shop offers a solution to this problem with a wide range of high-quality and stylish footwear to choose from this Mother's Day. Whether your mum prefers boots, sandals, or sneakers,  we've got you covered.
Types Of UGG Boots for Mum this Mother's Day!
Because our mothers all have different lifestyles and preferences, their needs are also different when it comes to choosing the right UGG shoes. Some mums may prefer a more casual style of UGG boot for everyday wear, while others may require a more practical and durable option for outdoor activities.
Whether your mum prefers a classic style, a stylish option, a durable option, or a comfortable option, UGG has something for every mum's needs.
Keep It Traditional With The Original UGG Boots
The Original UGG Boots have been a staple in footwear for decades, and it's easy to see why. These classic boots offer a variety of benefits, including unrivalled comfort, durability, and style.
Made from high-quality sheepskin, UGG Classic Boots are the perfect footwear choice for any occasion. Whether you're running errands, going out with friends, or simply lounging at home, these boots provide the perfect combination of style, flexibility, and comfort.
With a range of colours and sizes to choose from, there is a pair of UGG Classic Boots for everyone and their mother! For this reason and many others, they make amazing and thoughtful Mother's Day gifts.
Go Trendy With UGG Slides 
UGG Slides perfectly blend comfort and practicality. These slides feature a stylish design that is perfect for wearing with any casual outfit, making them an absolute must-have for any trendy mum out there.
They are made with high-quality materials like plush shearling and soft suede, providing ultimate comfort. During the warmer months, UGG Slides are the perfect choice as they are light and airy, providing breathability for your feet.
With a modern design and superior quality, UGG Slides are the perfect choice for anyone looking for a slide that slips on and off easily, and that can be worn all year round. We are sure mothers will love these as a gift as they are cute, comfy, and functional.
Cozy Up this Mothers Day with The Classic Tall UGG Boot
UGG Tall Boots are another timeless classic loved by many for their superior quality, warmth, and height. As the name suggests, these boots are taller than the classic UGG boots and provide additional warmth and coverage to the legs.
Made with the same high-quality sheepskin and wool, these boots are perfect for keeping your feet and legs warm during autumn and winter. They are also super easy to slip on and off, making them a convenient option for everyday wear.
Our UGG Classic Tall boots are extremely versatile and can be worn with a variety of outfits, making them a staple in any wardrobe. If you're stumped on ideas for Mother's Day gifts, UGG Tall boots are a safe and smart bet.
Go Classic With Our UGG Sandals 
UGG Classic Sandals are another one of our staples that would make a great gift option for mums who love comfort and versatility. These sandals feature a variety of different styles and designs made with the quality construction and attention to detail that UGG is known for.
The UGG catalogue offers a wide selection of UGG Classic Sandals for all women. Whether you're shopping for your own mum or another special mother figure in your life, UGG Classic Sandals make for a thoughtful and practical gift that will be appreciated for years to come.
Go Offroad With Our UGG Sneakers 
UGG Sneakers are a lesser-known option for mums who are active and need a comfortable yet stylish shoe. These sneakers are suitable for a range of activities and occasions.
UGG Sneakers feature a range of trendy designs that are perfect for wearing with any outfit. They also come in a variety of colours and silhouettes to suit any taste, from classic neutrals to bold statement hues.
UGG Sneakers offer excellent support and cushioning, making them suitable for long periods of wear. This is yet another reason UGG Sneakers are a great choice for mums. Check out UGG's collection of sneakers and take the road less travelled to find the perfect pair for the special woman in your life.
Try One Of Our Fashion Boots
Fashion Boots are a stylish gift option for fashionista mums who love to make a statement with their footwear. These boots come in a range of trendy styles and designs, making them perfect for wearing with a variety of outfits. Ideal for a dinner or night out, they are stylish and don't compromise on comfort, allowing mums to look and feel their best while wearing them.
UGG Fashion Boots are available in a range of heights and materials, including leather, suede, and sheepskin. They feature details like buckles, studs, and fur trims that add an extra touch of sophistication. These boots can be dressed up or down, making them a versitle option for a range of occasions.
The UGG Shop offers a wide selection of UGG Fashion Boots for women. They are also a great way to add some variety to a mum's shoe collection this Mother's Day.
Visit The UGG Shop today for the Perfect UGG Boots & Shoes for this Mothers Day!
Looking for the perfect gift for your mum this Mother's Day? Well look no further! Our wide selection of UGG Boots, Sneakers, and Slides is sure to have something that will make your mum's day special.
From the classic UGG Boots to the trendy UGG Sneakers and Fashion Boots, we have a variety of styles and designs to choose from. Plus, our high-quality materials and attention to detail ensure that your mum will love her new UGGs for years to come. Don't wait until the last minute - visit the UGG Shop today to find the perfect gift for this Mother's Day.
Collection 2019
Sale 70% Off
Title for image