How To Give The Gift Of Uggs This Christmas
Posted by THE UGG SHOP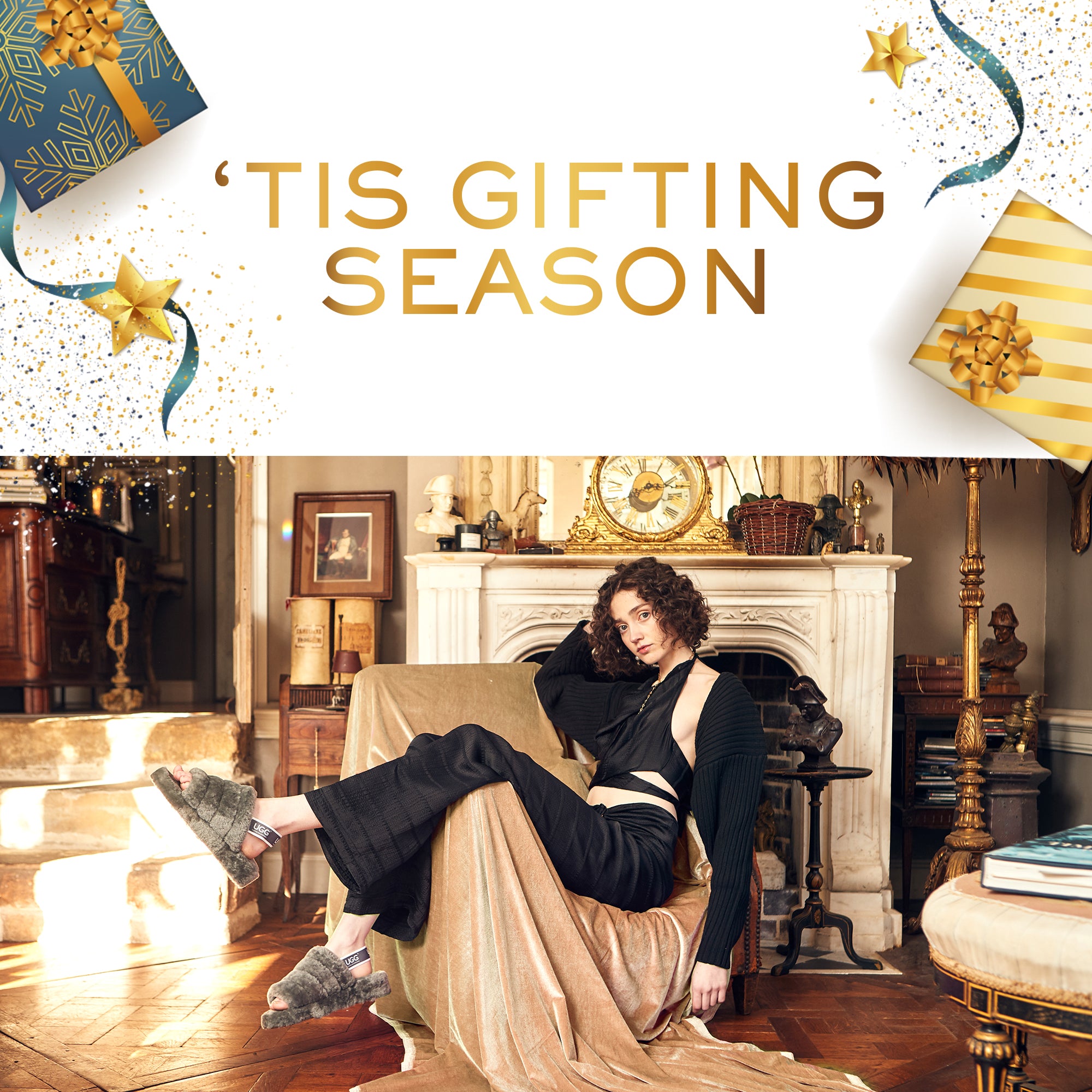 With Christmas approaching fast, it's time to get your Christmas presents sorted out. At The Ugg Shop, we love Christmas time, whether it's brightly coloured decorations and delicious festive food or celebratory drinks with family and friends. But with work and family commitments, it can be hard to determine what to buy. This year say goodbye to the usual go-to gifts of socks and undies, gold-coated chocolates, and gift vouchers to hardware stores. We've made it easy for you to buy Christmas gifts that surprise and delight family and friends alike. 
Because Christmas Day is always busy, we've also included a few of The Ugg Shop's most comfortable and stylish uggs for you to slip on and relax in. Our handy Christmas gift guide means you'll only need to browse our online store or head to one of our The Ugg Shop Melbourne stores at Chadstone, DFO South Wharf, QV Melbourne or Spencer Outlet. 
Types of Ugg Boots
Did you know there are different types of Ugg Boots? What you love to wear on your feet may not suit the style of your family or friends! Lucky for you the Ugg Shop has a wide range of ugg boots, including original ugg boots, ugg slippers and ugg boots for men. Our ugg boots provide the ultimate comfort and moisture-wicking temperature control. Plus, our well-known Australian Made  ugg boots collection are Australian made from 100% high-quality wool and sheepskin.
Keep it Traditional With the Original Ugg Boots
When you think of comfortable, iconic footwear, you can't go past original ugg boots. From being a favourite style of choice for local and international celebrities to being the footwear surfers and Netflix bingers wear. The original ugg boot has become a popular and versatile stock standard go-to ugg boot. Comfortable to slip on and off, the original ugg boot covers the entire foot and lower leg to keep you warm and toasty. 
From a beach swim on Christmas morning to legs up on the couch after the family Christmas festivities have ended. Available in many colours, our original ugg boots suit all fashion tastes and styles. 
Go Trendy With the Ugg Slides
Are you looking for a lightweight ugg slide or ugg slipper? The Ugg Shop slides  are easy to slip on and off and ideal for jumping out of bed and wearing around the house. Featuring warm and fluffy sheepskin, our ugg slides and ugg slippers keep toes fresh and comfortable. And because Australian Christmas weather can be on the warmer side, our wide range of on-trend trans-seasonal ugg slides make perfect Christmas gifts for your mum, sister, or best friend.
Designed in conjunction with Miss World Australia 2023 competition, the Miss Ever ugg slide is made from luxurious Merino wool with a super comfortable cushioned platform footbed. Featuring a detailed elastic strap, these ugg slides bring a pop of colour to dresses, skirts, shorts, and swimming outfits.
Cozy Up With the Classic Tall Ugg Boot
Our classic tall ugg boots make a perfect Christmas gift. Crafted from high-quality Australian wool and sheepskin, these tall ugg boots make an excellent addition to all wardrobes. Our on-trend tall ugg boots can be paired with a dress, over jeans or even with shorts.
Go Classic With Our Ugg Sandals
Whether you celebrate Christmas in the sun on a deck, at the beach or on the water – you'll need a stylish and comfortable pair of our ugg sandals. Available in a range of on-trend colours and styles, The Ugg Shop sandals are perfect for pairing with shorts, dresses, kaftans and swimming outfits.
Go Offroad With Our Ugg Sneakers 
Want a stylish and comfortable pair of sneakers? Our ugg sneakers take you from walking the dog to the office before drinks after work. Available in different colours and styles, our ugg sneakers are a popular addition to any wardrobe. Available online or in-store, The Ugg Shop sneakers add a touch of fun and practicality to your work or casual wear. Crafted from high-quality premium and synthetic leather, our Ugg sneakers are comfortable and allow your feet to breathe. 
Try One of Our Fashion Boots
Think fashion boots are only for cooler weather? Think again!
The Ugg Shop range of women's fashion boots is an ideal Christmas gift. Fashion boots can be paired with a floaty summer dress, denim shorts or even jumpsuits. From ankle boots with heels and work-style boots with flat tread to on-trend sheepskin boots – our women's fashion boots are comfortable and affordable. 
Get Ugg Boots for Men
The Ugg Shop men's collection features ugg boots, ugg slippers, ugg scuffs and ugg moccasins. Crafted from high-quality wool and sheepskin, our ugg boots for men are comfortable and stylish. 
Shop Australian-Made Uggs Today
The Ugg Shop was established in Melbourne, Australia, in 2008. Australian-owned and operated, our ugg boots are handcrafted and combine the natural warmth of Australian sheepskin. Our different types of ugg boots include the original ugg boots, ugg slippers and fashion forward ugg sandals and Ugg slides. Shop Uggs online.
Follow us on Facebook and Instagram for new arrival updates and more perks!
Collection 2019
Sale 70% Off
Title for image